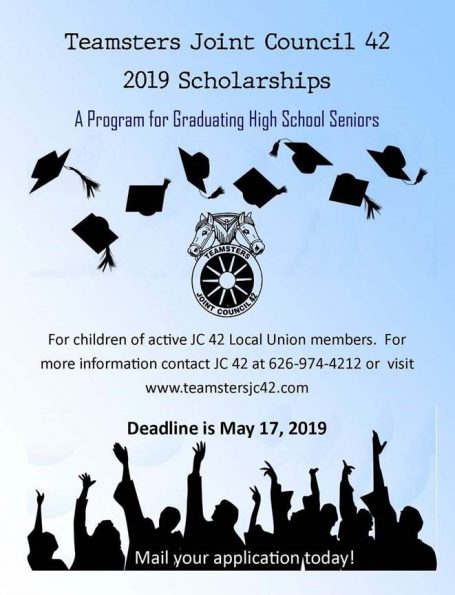 Who's eligible to participate?
High school seniors graduating in spring/summer 2019 are eligible to apply. Applicants must be the son or daughter of an active member of a Teamster Local Union affiliated with Joint Council 42.
How do I apply?
Completely fill out the 2019 Application (click on the link to download the form) and mail directly to:
Teamsters Joint Council 42
981 Corporate Center Dr., Suite 200
Pomona, CA 91768
APPLICATIONS MUST BE RECEIVED BY FRIDAY, MAY 17, 2019.