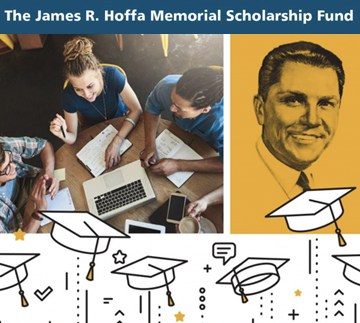 The application process for the 2020 scholarship program has begun. Scholarships range from $10,000 to $1,000 for academic scholarships for high school students* planning to attend a four-year college or university. There are also $2,000 to $500 vocational/training program scholarships available for those planning to attend a trade or vocational school or community college.
We encourage every local union and joint council to be sure to let your members know about this important benefit to Teamster membership. These scholarships are available to the sons, daughters and financial dependents of Teamster members* (including the GCC, BLET and BMWED).
Please let eligible applicants know that they can contact the scholarship fund's website at: www.jrhrnsf.org for the application, related facts, questions/answers.
THE DEADLINE HAS BEEN EXTENDED TO APRIL 14, 2020.
* The children or financial dependents of full-time local union officers or full-time staff of local unions are ineligible.